Fri 3 Mar 2006
Newspaper source: March 1 and 4, 1972 editions of The Globe and Mail.
Image copyright 2006, Peter Shatalow. Used with permission.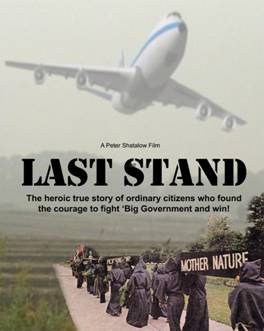 On March 2, 1972, the federal and Ontario governments jointly announced a plan to build an airport and adjoining city in North Pickering. Part of Thistle Ha' farm was inside the planned airport boundary.
The announcement was a badly kept secret. The Globe and Mail published the details of the scheme the day prior to the announcement, and sent reporter John Scott along the 7th Concession to gauge public reaction. On March 1, he reported that "Very few people in the area are overly enthused about the idea." "'The whole idea of an airport destroys the vibrations of the way I live,' said William Lishman, [who] says he plans to form an action committee among the residents who are opposed to the development to fight the proposal."